The Carfagna family has been bringing delicious food to families since 1937. Their Italian Market brought homemade food using family recipes, groceries and a quality meats to Central Ohio. Founder Saturnino (Sam) Carfagna often said, "Give our customers what they want, not what you want."
Since then, each generation of the Carfagna's family has helped take Carfagna's to a new and exciting level. Imported foods, including Italian delicacies, fresh baked breads and a deli department were added. A wine shop was developed that has grown to offer the biggest selection of Italian wines in Columbus and extensive selection (over 1500 labels) of domestic and international wines.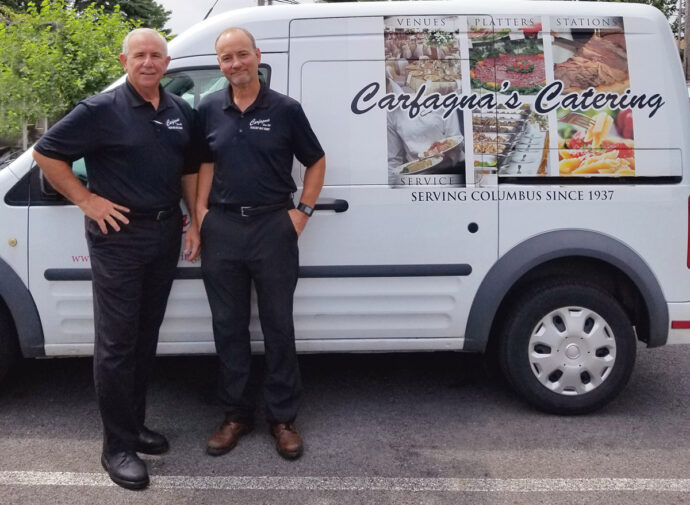 In 1990, Sam and Dino Carfagna, the third generation to run the business, heard from customers who wanted Carfagna's food at weddings, parties and business events. They wanted the quality food and exceptional service customers had long enjoyed at the Market. Carfagna's Catering grew from there. Customer had spoken and Sam and Dino gave them want they wanted.
Carfagna's Catering offers strictly homemade, quality prepared foods from extensive and diverse menus. Customer can order and pickup their items, request delivery or work with the team for a full service catered event.
Word spread quickly about the quality of Carfagna's foods, the quality of the customer service and the attention to every detail. Today, Carfagna's Catering is one of the premier catering companies in Central Ohio.