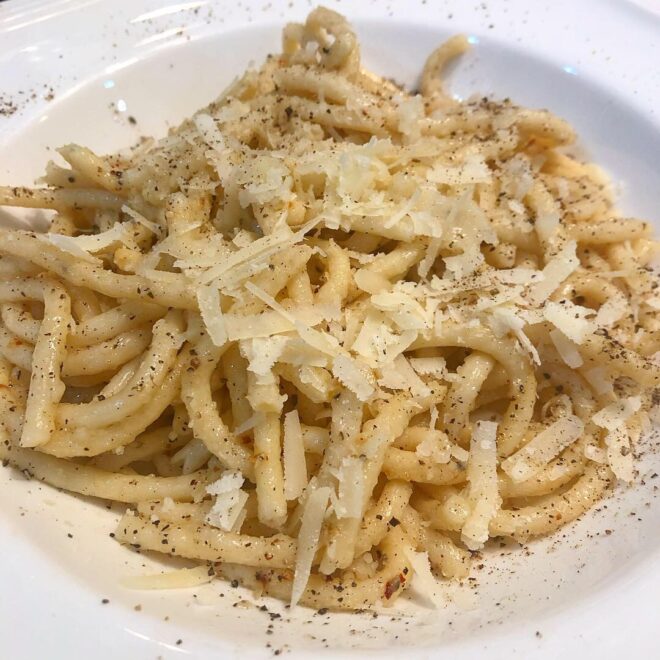 Cacio e Pepe with Homemade Spaghetti
One of our all time favorite dishes and it's so easy to make. Cacio e Pepe (Cheese and Pepper). It's that simple. For this recipe you use the simple trick of ladling in pasta water to your pasta to create a creamy sauce. The starch from the pasta water will help the cheese and pepper to coat the pasta.
Here's an easy recipe for homemade pasta as well:
Homemade Spaghetti – Pasta dough comes in many variations but is mostly made of flour and eggs. For every 100g of flour you add an egg. One pound of pasta is approximately 500g of flour and 5 eggs.
Continue reading

"Cacio e Pepe"